Travels
Proximante viaje organizado al Rock the Coast, a ver a RAINBOW!
From Friday 19 of October 2018
Acabamos de enterarnos sobre el nuevo fetival en Fuengirola, Málaga, llamado "Rock the Coast" y el cabeza de cartel es Ritchie Blackmore´s RAINBOW!!!


Habrán más de 40 bandas, entre las cuales ya están confirmadas Ophet, Magnum y U.D.O. No nos queda más remedio que sacar un viaje organizado, y con entradas!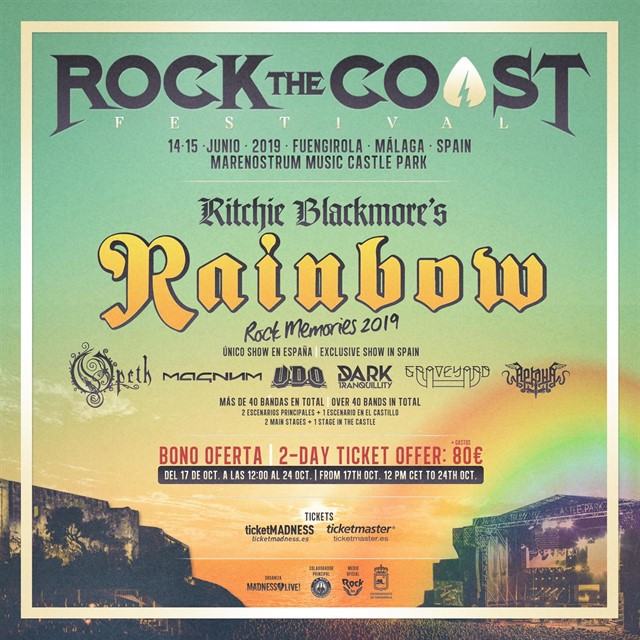 En cuanto lo sepamos os daremos más información, pero si quereis ir confirmando vuestra plaza, podeis pasaros por la tienda o llamarnos por teléfono.